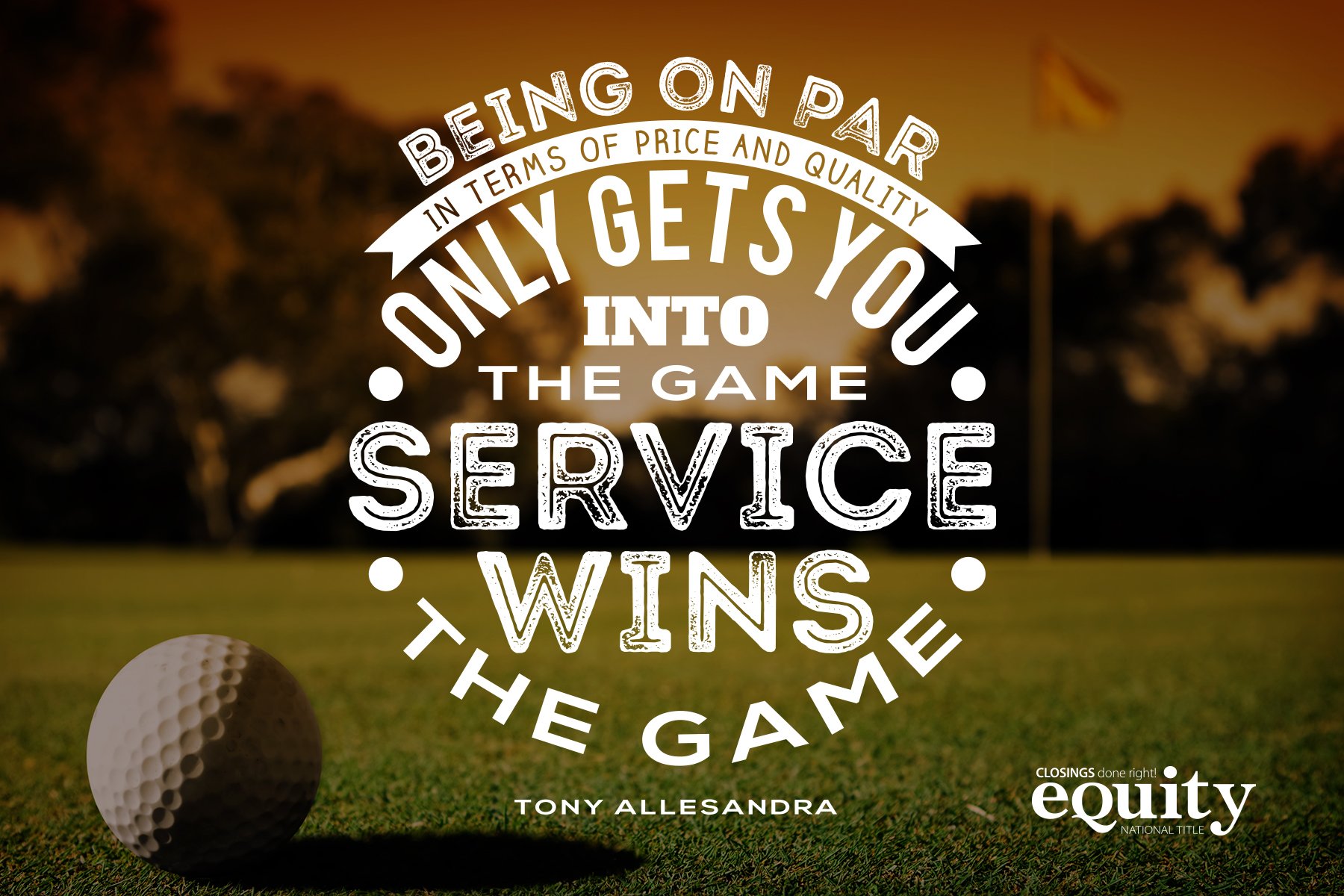 In the borrower's own words: What I really want from my Loan Officer.
One of the many beneficial elements of taking an ongoing survey of recent borrowers is our ability to measure not only the borrower's closing experience, but her overall experience as well. As we saw the last time we checked the data ("In the client's own words…what borrowers really want from closing experiences."), consumers identify several key, positive traits among their expectations when entering the often-confusing labyrinth of the mortgage transaction. And they hold both the loan officer and the title company to these expectations:
          1. Is he/she professional?
          2. Is he/she organized and knowledgeable?
          3. Is he/she responsive to the borrower's inquiries and questions?
There are a few clear story lines being identified by these expectations.  First, it would seem that a good number of borrowers seek a "trusted advisor" to guide them through the step-by-step of the process.  This would suggest a lack of overall confidence in their own understanding of the home buying process.  In other words, it's not like buying a car.  People recognize the need to seek the advice of professionals for this purchase. This shouldn't be breaking news—our industry has been working for decades to clear the waters muddied by reams of legislation, regulation and market requirements.  We know, of course, that many look to their real estate agents or maybe mortgage brokers in this situation. But it would appear they're also looking for enlightenment (and maybe support) from their loan officers (and title agents) as well.
Several weeks have passed since we collected the data for our previous blog.  Today, we're looking at new data regarding solely the consumer perception of her loan officer (not the overall experience, not the closing and not the title agent or closer).  The theme appears to continue (we've redacted the names of loan officers represented to protect the innocent):
"He was very patient with us and answered all our questions well and in a timely fashion."

"X was very patient and was willing to take all the time I needed to answer any questions I had." And I had a lot! He was very knowledgeable and explained everything so I could understand. He went above and beyond to help and I greatly appreciate his efforts!"

"She was very pleasant and explained the process. She was very helpful."

"She really helped me in the whole loan process and make it very simple to understand. Excellent help and professionalism. Thanks for all the help!"
There were, of course, several additional comments about professionalism, responsiveness and organization. But what really stood out was the repeated use of the word "patient" or "patience." Two things can be gleaned from this.  First, and most obvious…consumers expect (or at least, appreciate) loan officers who answer their questions and guide them through the process.  Is this in addition to having a real estate agent, mortgage broker or other advisor assist them, or is the L.O. considered the primary resource?  We don't know, but it would be interesting to find out down the road.
The second and less obvious line of analysis is that many consumers don't feel confident—in fact, they may feel downright vulnerable—when it comes to the "process" of buying a home.  We rarely use the word "patient" when describing a customer service phone representative helping us with our failing satellite TV or Internet.  You don't often hear "helpful" in a conversation about a car salesman.  Even when these professionals perform well!  It's very likely that, while patience, knowledge and helpfulness are expected (rather than just admired) as a cost of doing business at these levels; it's either not expected, or believed somehow to be above and beyond expected service, when it comes to a mortgage.  Or, perhaps, those seeking "patience" and "helpfulness" almost feel they should have understood the process coming in—almost a feeling of guilt?
Either way, there's no doubt that these traits are appreciated by consumers when it comes to loan officers. To them, it's not just part of the job, it would seem.  Thus, it may very well be a competitive advantage in a competitive market.
By: Equity National Title April 26, 2017 Mortgage, Lenders, Title, Closing, Borrowers, Loan Officers A Closer Look