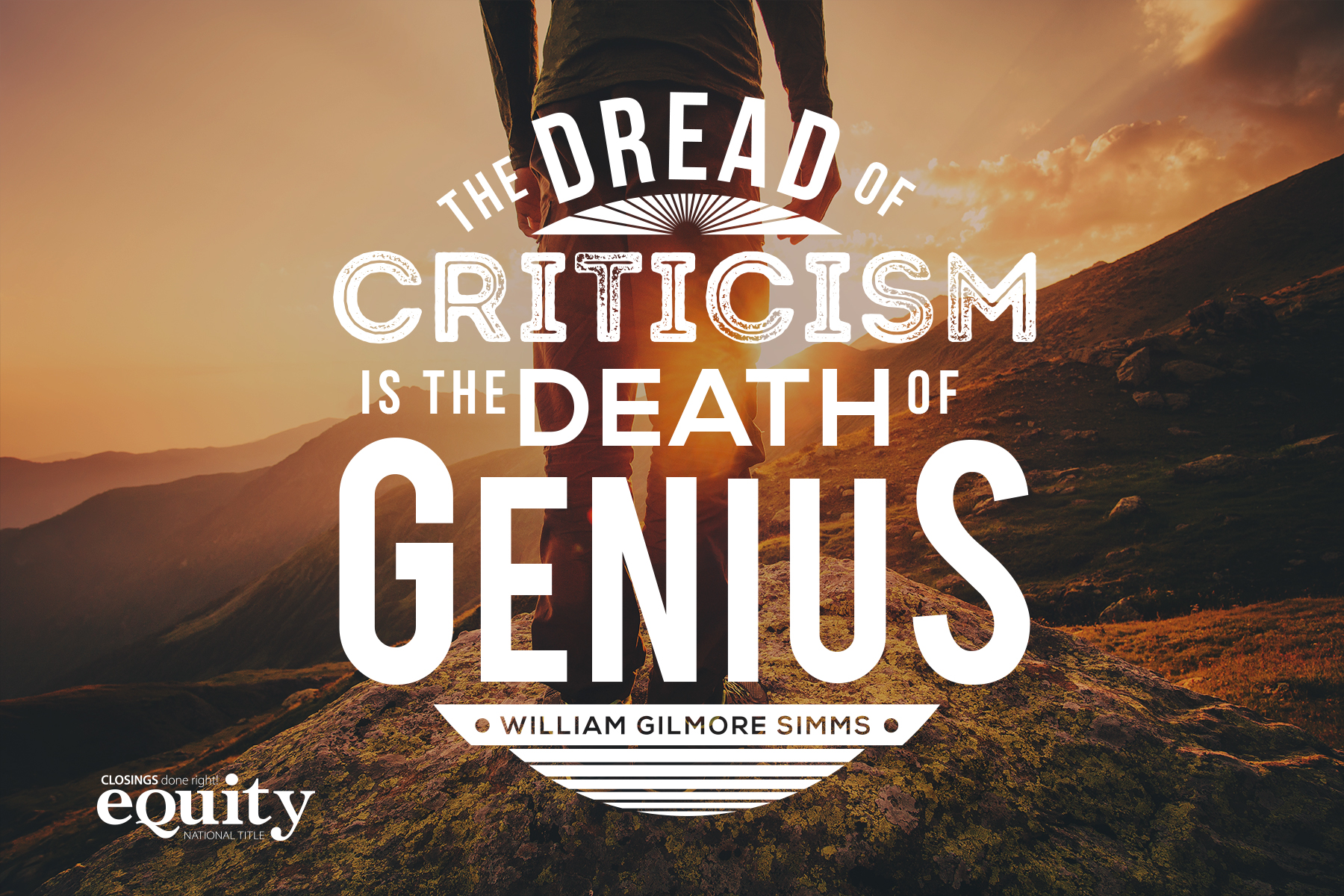 In the client's own words: what borrowers say they want from their closing experience.
Some like to talk about the importance of a good first impression.  But what about a strong final impression?  When it comes to mortgage lending, the closing or settlement can leave a powerful memory (good or bad) in the mind of the borrower.  Unfortunately, having a bad experience seems to have more impact on repeat business than having a good experience.  One  recent PriceWaterhouseCoopers survey, as reported in National Mortgage News, indicated that only 26% of those borrowers surveyed chose a lender because of "a previous relationship" with that lender.
As part of our ongoing customer survey, we ask borrowers (after they've closed) to offer up ideas as to how we can "provide a better service experience in the future." Note that we don't limit feedback to the closing, and we also ask for suggestions no matter how well (or how badly) the closing went.  We also haven't quantified the responses scientifically for this one.  Nonetheless, we though you might be interested in hearing what some borrowers want from the closing experience in their own words. 
By the way, we've left out most of the "great job" or other similar comments which don't refer to any specific element of the closing (or service) experience. We also tried not to post redundant comments.  Finally, we've redacted names and corrected misspellings for your convenience.
Better notice or preparation for necessary items to close. Other than that, no complaints.

Let the home owners know well in advance what may or may not be required of them...try to eliminate any last-minute surprises. Always strive to be ahead of the game and as up front as possible to keep any minor technicalities from getting in the way. I realize that each loan is different and that sometimes unforeseen things do pop up, so overall I think your company did a good job.

Your agent was great to work with. One recommendation would be to cut down on duplicate paper work. A lot of trees were used to close this refi.

Title rep was continuously professional, patient, and responsive. He took the time to answer my questions in a clear and concise manner, and he is very skilled at what he does.

Everything was top notch as far as I was concerned! The only thing you could do to make your service better would be to throw in a few monthly mortgage payments with the deal.

When you can have a closing attorney come to your home after you get home from working all day is a definite plus. I did not have to worry about getting to an office that I was not familiar with and to have someone so professional is just something you can't get anymore. Your service deserves an A+

Too much paper work

Title rep was AWESOME. He communicated extremely well. He kept me posted on the status of my loan. He let me know what I needed to do, and responded quickly to my questions. Very polite

Super easy to talk to, very responsive and transparent about the process.

Made process easy
To us, then, it would seem that borrowers, when it comes to the closing experience, are looking for some combination of punctuality; professionalism; knowledge of the process; accessibility (prior to closing, at least); at least some amount of time to review the documents before the closing and (although there's really nothing we can do about this…really) less paperwork.  Then there's the comment about throwing in a few mortgage payments as well. Um…we'll take that under advisement! 
By: Equity National Title April 4, 2017 Borrowers, Mortgage, Lenders, Consumers, Title, Closing, Feedback, Experience A Closer Look