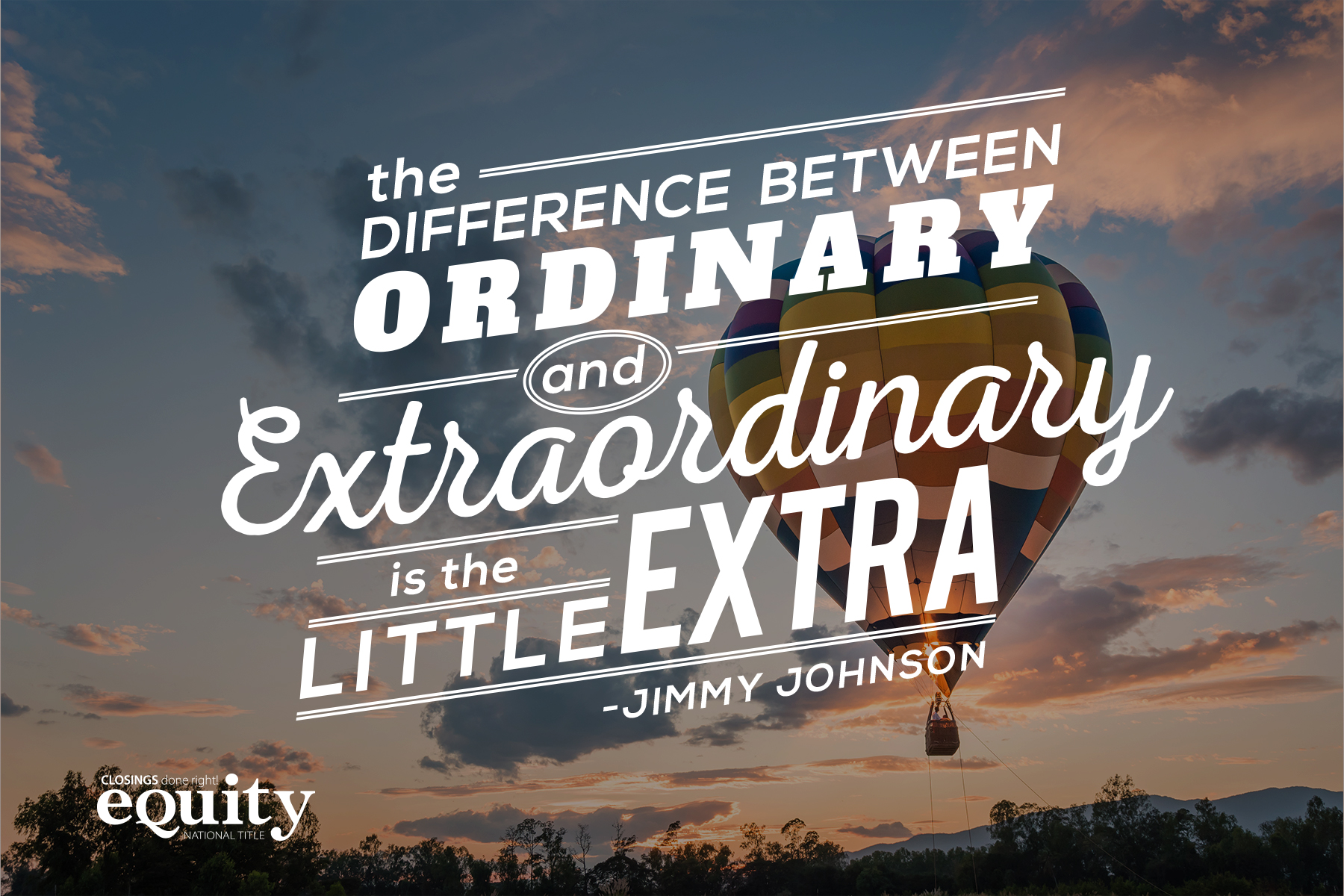 Creating Informed Borrowers...a confused client at closing is a former client.
Even for the best prepared and most professional lenders or closing professionals, the closing table can be a chaotic and confusing place.  So it's not hard to understand how a settlement feels for many consumers. The last-minute nature of the document preparation, although usually not the fault of the lender or the title company (in some cases, it's not really anyone's fault, to be honest) and the enormous host of legal requirements (all varying by state) often mean that—especially for the first time homebuyer—the consumer will be confronted by a stack of paper, written in some combination of legalese and Latin, and asked to read, sign or initial repeatedly in order to get to the ultimate goal:  the keys.  For many consumers, a good closing can be summarized like this: "I went to the title agency; sat in a room; was handed a pile of papers by the nice closing person; rifled through about 2,000 pages and signed when and where she told me to; and, finally, after about 20 – 30 minutes of this, she congratulated us and told us when we'd get our keys."
Hardly a joyous ceremony.  Not one befitting the purchase of a new home, at least!
There are certainly things we can't change about that. As long as the states and federal government maintain some very, very specific requirements, there will be some inefficiency, awkwardness or counter-intuitive parts to the closing.
But it could be far worse.  Imagine that the closing professional can't explain what it is you're signing.  Or, after you've gone through the process, you're called a few days later to come back and do it again because a form you needed to sign wasn't in that pile (somehow).  Or imagine that the closing professional's explanations make no sense, heightening your anxiety.  If you're one to read the fine print, the closing professional is your language Sherpa at closing.  He or she had better be a good communicator, or you'll be making changes the next time you're thinking about buying or refinancing!
Chances are excellent (and our data backs this up) that if a borrower has an extraordinarily bad closing experience, she'll be picking a new title company, a new closing professional and, quite likely, a new mortgage lender the next time she refinances or purchases another home.   People rightly expect that the professional closing agent in the room is the one "in charge"—the one who knows how this ceremony is supposed to go and why it goes the way it does.  That closing professional has the duty to have the proper documents; know what needs to be done and then get it done.  Most of all, however, that closing professional needs to be able to clearly convey that to the consumer.  After all, without the consumer, there is no transaction.
At Equity National Title, we hand select closing professionals who prove to us that they're capable of and willing to go the extra mile to bring comfort to the already nervous homebuyer at closing.  That means clearly and cheerfully explaining away the murky fog that tends to surround closing documents. That means answering hundreds of questions if necessary.  That means taking the opportunity to help the consumer understand just why she has to initial this paper, or sign that document, or show her driver's license.
It's very simple.  Nobody likes being confused, especially if he or she is about to pump thousands of dollars into a new home.  The closing experience is unlike any other consumer transaction (and has been for about 100 years!).  We believe that the closing professional's job is to do much more than shuffle papers.  And we can tell from the borrower very quickly if the closing professional has done her job.
By: Equity National Title April 20, 2017 Title, Closing, Lender, Loan Officer, Mortgage, Closing Table, Closing Professional A Closer Look