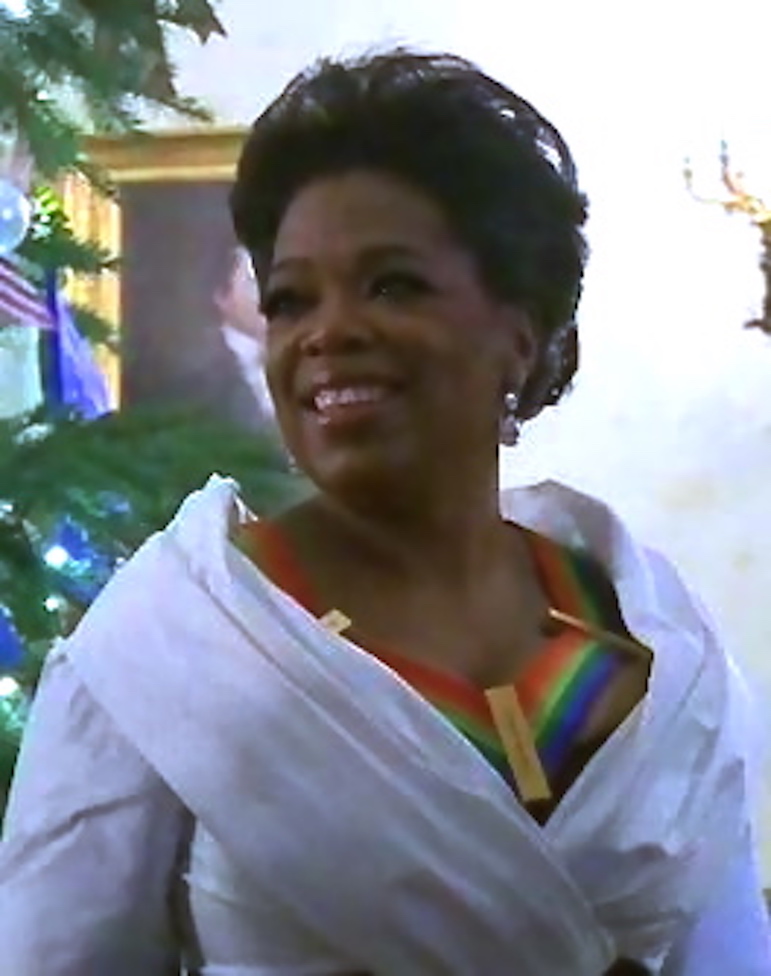 The Oprah Effect
Oprah Winfrey was born on January 29, 1954 in Kosciusko, Mississippi. The daughter of a teenage single mother, Oprah was molested as a child and in her early teens. At 14 she gave birth to a baby boy who died while still an infant. Oprah left her mother to join her father, Vernon Winfrey, who was working as a barber in Nashville, Tennessee.
Winfrey was taught to read by her grandmother at the age of three. She attended Lincoln High School in Milwaukee. After having some early success in the federally funded education program Upward Bound, Winfrey transferred to Nicolet High School. At 17 Winfrey won Tennessee's Miss Black Teen Beauty Pageant.  A succession of jobs in radio and television followed. 
Winfrey was the youngest and first black female news anchor at Nashville's WLAC-TV. Her first talk show as co-hast was on People are Talking at WJZ-TV in Baltimore. In 1984 WLS-TV in Chicago took a chance on Winfrey, giving her a morning talk show. It took only months for Winfrey to move from third place in the ratings and to surpass Phil Donahue as the highest-rated talk show in the windy city.
With a more confessional and intimate approach, Winfrey moved beyond Donahue's tabloid talk show format. The nationally syndicated Oprah Winfrey Show ran from 1986 until 2011. Winfrey's ability to take on controversial subjects increased her ratings and brought many of these issues into the mainstream. With her increased focus on self-improvement, spirituality, and literature, Winfrey herself became controversial, and a role model.
A television producer, actress, philanthropist, publisher of "O" magazine, head of her own Harpo Studios, and with her own Oxygen cable network, Winfrey has become a cultural icon and the first black woman to become a billionaire. A mention of a product or book by Oprah almost always guarantees success.
We are living in a transformative time and to highlight that each month, we'll introduce you to men and women who invented or created a new technology or business model that was revolutionary and that has shaped our current reality. Their stories start here, and continue by following the link. We hope you join us in being stimulated by these stories to take your own transformative or revolutionary approach to the home financing business! -James K. O'Donnell, President
By: Equity National Title February 11, 2019 Uncategorized