Trends in multigenerational homes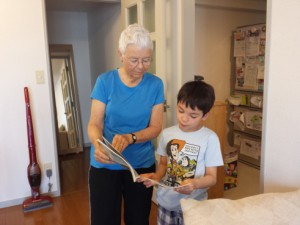 More and more these days, families are deciding that having their older parents or other relatives move in with them is a practical alternative to retirement housing or having their older relatives live on their own. It is becoming common to see multigenerational homes popping up everywhere. And these homes are much more than just a small section of a home being repurposed. Some homes have full in-law apartment sections that include all the amenities a separate home would include.
Builders are being asked to incorporate double entire living spaces within a structure so that families can enjoy the closeness of one another without being too overbearing. Each home within the structure has its own private entrance, kitchen, and bathrooms. Some even have access to the garage.
Sharing space with people outside of your immediate family, even if those people happen to be your family too, can be stressful. However, having them nearby can also be a lifesaver when someone is in need of assistance. This goes for both sides of the equation. There may be times when families rely on their older parents to babysit. There also may be times when older parents need help completing daily tasks in which the other family members can help. Having a home that can accommodate all parts of a family can be a perfect mix of closeness and privacy that your multigenerational family needs.
One of the most important things home buyers need to remember when thinking of purchasing a multigenerational home is to include everyone in on the decision. While part of the family may think it's a wonderful idea, the other part may not be fully on board until they can learn more information about it. Don't be afraid to include everyone in meetings and discussions about your plans.
At Equity National, we are here to help our partners make the home buying process easier for everyone. Please let us know how we can help.
By: Equity National June 23, 2015 Uncategorized