What is NOT included in credit reports?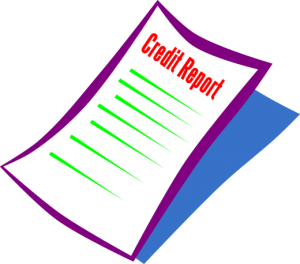 Credit reports are valuable tools used by lenders to determine whether or not a prospective client can be given a loan. As real estate and mortgage professionals, you are well aware that clients often have questions about what is included on credit reports.
Just as it's important for clients to know what is included in a credit report, it's also important for them to be aware of what is NOT included in a credit report. Take a look at some information that you won't find on a credit report:
Non-credit bank account information- Unless it is credit based, bank information is not shared on the report. Therefore, savings accounts, checking accounts, debit cards, non-delinquent bills, private loans, and even pre-paid cards are not listed.
Bankruptcies more than 10 years old or debts placed in collections more than 7 years ago- It is unlawful to include outdated debt information. The time frames for each give enough time for borrowers to have reformed their finances and should not be considered by lenders for future loans.
Criminal records- A thorough background check will show any criminal activity, however it will not be included in any credit report by law.
Gender, ethnicity, religion or political affiliation- Federal law prohibits discrimination based on sex, faith, affiliation with any groups, and political beliefs.
Your credit score- whether good or a bad, a credit score will not show up on a credit report. The report is used to determine the score so it's a separate entity of itself.
It's always a good idea to encourage clients to review their credit reports periodically. For more resources to share with your clients, give us a call at 800-237-8489.
By: Equity National June 16, 2015 Uncategorized