A Homebuyer's Checklist of Closing Documents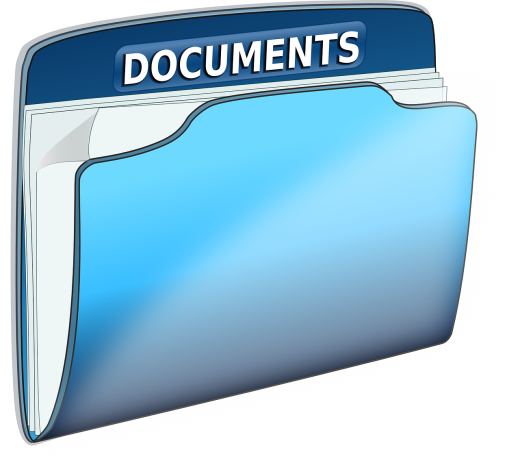 Closing day for buyers and sellers can be both exhilarating and nerve-racking at the same time. All the hard work you have done to help get your homebuyers to that point will soon pay off, but not if important paperwork isn't available at the closing. Here is a basic checklist to print and share with your clients:
Loan Note- This document indicates the homebuyers' terms of their loan. It should include the amount to be borrowed, interest rates, payment due dates, as well as amounts, fees, and anything else that pertains to the transaction.
Mortgagor Deed of Trust-This form indicates the homebuyer's intent to pay the loan using the property itself as collateral.
HUD (Housing and Urban Development) 1 Settlement Statement - This form breaks down all the closing fees in an itemized listing according to responsible party. For example, a typical HUD 1 settlement statement shows settlement fees, deposits, discounts that were previously arranged, etc.
GFE (Good Faith Estimate) – A GFE is an estimate given to the homebuyer once a loan is approved to give an idea on what the closing costs will be. Remind your homebuyer that while the estimate should be very close to the actual closing cost, it could be different.
Truth in Lending Disclosure- According to nolo.com a truth in lending form "discloses an estimate of the fees that you will incur by taking out the loan, including loan application and origination fees, points, and document preparation fees, together with third-party fees for credit reports, appraisals, inspections, and title insurance, and estimated government fees such as transfer taxes and recording charges."
Right to Cancel/Right of Rescission- this form gives the homebuyer three days from closing to cancel or rescind the borrowing agreement with the lender without paying any fees.
Before you and your homebuyer head to the closing, make sure these documents are ready and available. In some cases, not having all the documents can delay the process. So be sure you have everything you need for a smooth closing. Call us at Equity National if you have any questions or need our assistance at 800-237-8489.
By: Equity National May 5, 2015 Uncategorized