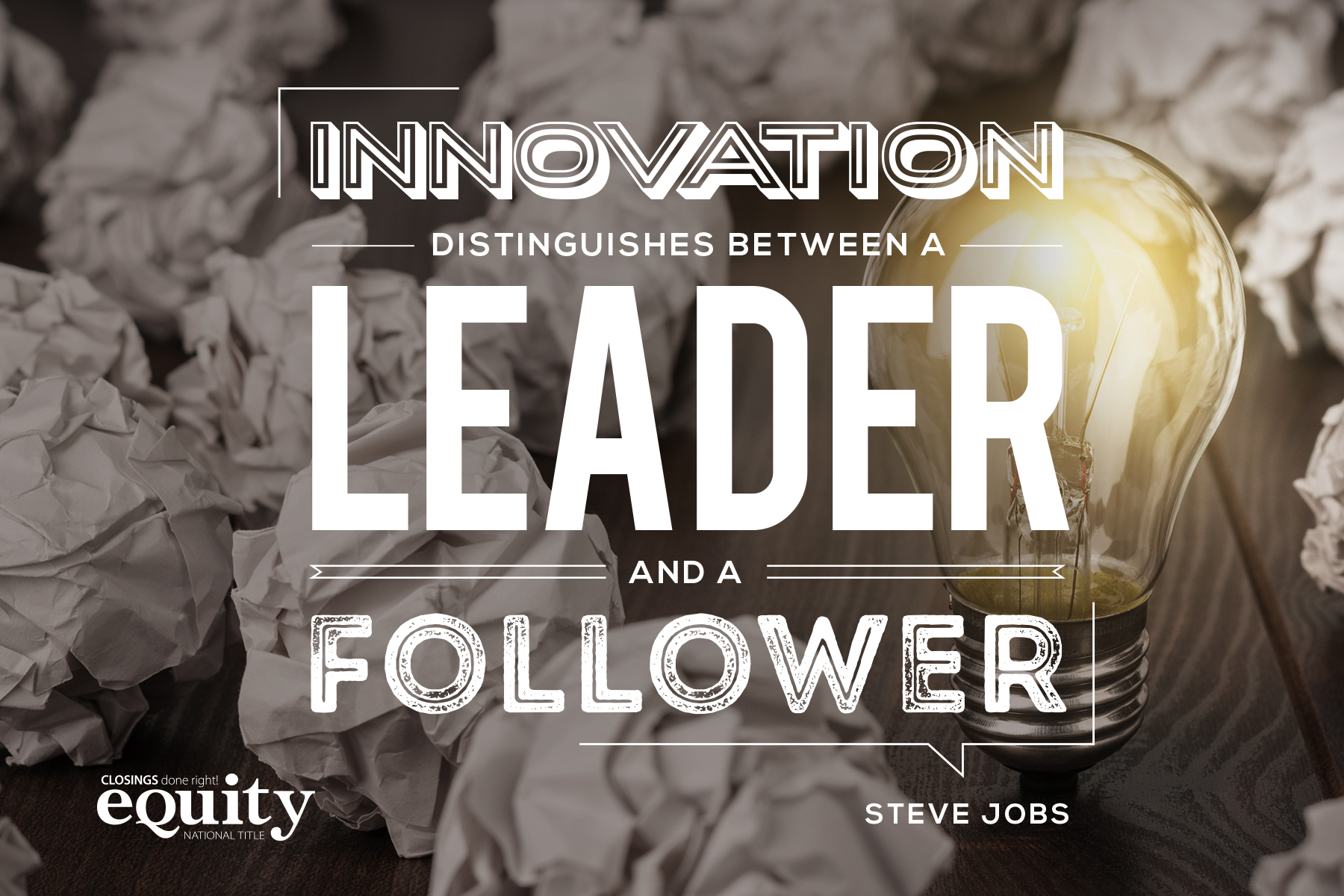 On Unicorns; Millennials; e-Mortgages and a Future which has become Reality.
Lately, we've welcomed back an old friend to the mortgage industry's trade publications.  When we're not seeing headlines about deregulation; rising interest rates; the future of the CFPB or GSE reform, we're seeing…the return of the e-mortgage. If you've been around the title or mortgage industry for a while, you know that this is a topic that pops up every five or six years.  In the past, it tended to be limited to conference discussions or hypothetical constructs for the future.  When it might be feasible.  After most or all states eased closing and notary requirements to be compatible.  After the GSEs, lenders and investors became willing to upend their systems and technologies.  After the process and data could be standardized.
Guess what?  It's baaaa-ack!
Only this time, we at Equity National Title believe the digital mortgage is here to stay.  So much so, in fact, that we are increasingly working with our lender partners to conduct digital closings.  Not talk about them.  Not make infographs about what they could look like.  Not conduct them hypothetically.  Nope.  We're doing real digital closings.  Right now.
If you didn't see it in the news, Equity National Title worked with lending client Mid America Mortgage late in 2016 to conduct several digital closings, including one in Austin, Texas.  The borrower in that transaction, Jamie Edelen, was a delight to talk to.  Jamie, 27 at the time of the close, was by his own admission, part of the highly-coveted unicorn millennial, first-time homebuyer target market lenders are turning their marketing upside-down to reach right now.  And what Jamie told us was pure gold:
"The actual closing took ten minutes.  My Realtor said it was the fastest she had ever seen in her career. I was able to review the documents in advance from work at lunch time.  I actually reviewed and signed a few of the documents on my phone while in line at a Subway." Edelen said that he signed "a few" documents in person at the office of the closing agent (those documents required to be physically signed before a notary by Texas law), but that most of the heavy lifting took place prior to the actual closing. When advised that not all mortgage lenders have e-closing capabilities, he responded "E-Closings make perfect sense.  Why wouldn't you have them?"
Subway.  Ten minutes. Documents well before the closing itself. You can't make this stuff up.  It's reality and it's among us right now.
We'll be reporting in on digital closings more and more as they expand to encompass more and more of the mortgage market.  We're thrilled to be a part of that movement. And we believe it's here to stay.  Rising production costs; stricter regulation and enforcement as well as a shrinking refinance market mean lenders are focusing more on margins and profit.  The obvious place to improve margins is in the "production" process.  That's why Quicken's "Rocket Mortgage" (which is, in fact, simply an online mortgage application process with nothing to do with underwriting, production or closing) swept our industry by storm in 2016.  And it's why other lenders and forward-thinking title companies are moving quickly to make the consumer experience easier, faster, more convenient and, above all, cheaper to produce.  Several states are finally moving to bring antiquated closing and notary requirements (kicking and screaming) into the 21st century.  And GSEs, investors and large lenders are suddenly quite interested in the possibilities.
So stay tuned.  The digital mortgage is, indeed, back.  And it's here to stay.
By: Equity National Title April 11, 2017 Elcosings, Mortgage, Lenders, Borrowers, Title, Closing, Digital A Closer Look