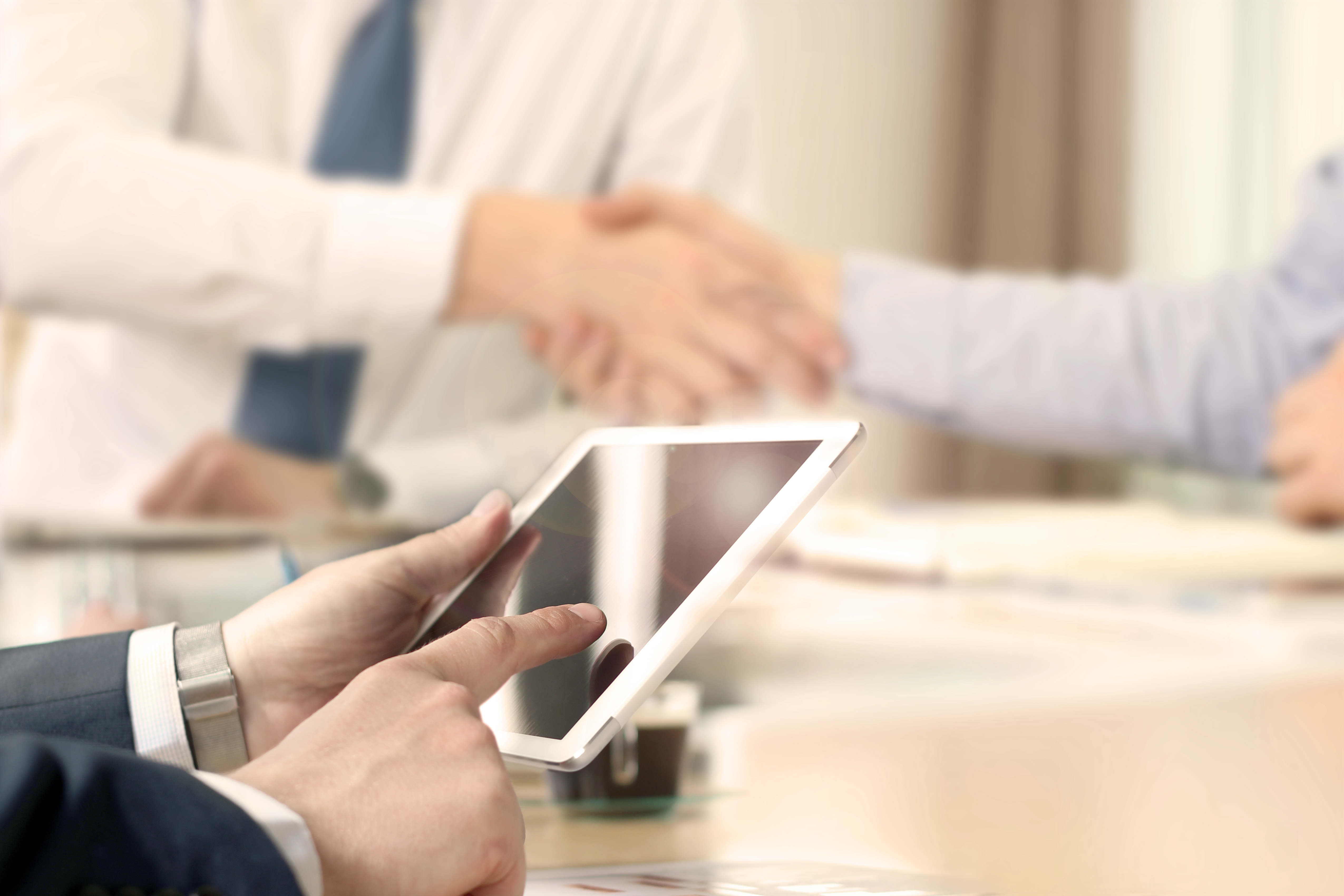 Equity National Title, DCU execute their first remotely-notarized e-closing.
 First of many more expected for credit union and service provider
Press Release Authored By: Brian Rieger, True Impact Communications 
---
Providence, RI   January 9, 2019   Equity National Title, a leading national settlement services provider, and Digital Federal Credit Union, better known as DCU, a non-profit financial cooperative serving members nationwide, have completed their first remote notary-enabled e-closing. 
The closing took place in Virginia.  According to James K. O'Donnell, Esq., President of Equity National Title, the process began when DCU approached him in an effort to advance and accelerate its remote notary closing program. "DCU continuously seeks to use the best available technologies to improve the process for its members—and always has," said O'Donnell. "Using our eWays technology, we were able to identify pending mortgage loans in the DCU pipeline that would benefit from remote technology and which could do so in compliance with all applicable laws and regulations."  According to O'Donnell, the eWays technology is a first-of-its-kind "e-closing" hub for mortgage lenders designed to advise of the types of digital closings available at a zip code level.  The portal was designed to help clarify for mortgage lenders whether key authorities in each zip code accept none, all or some combination of the four existing types of closing:  fully digital; hybrid; remote notary or traditional.  The website can be seen at https://www.eclosingsbyequity.com/.
"Although the technology is innovative and forward-thinking, our biggest success was that we were able to maintain the personal element of the closing experience," said Harry Tsianatelis, Mortgage Operations Assistant Manager for DCU. "We take great pride in providing borrowers a first-rate experience from start-to-finish."
Tsianatelis observed that the transaction was a success for the member. "I spoke to the member the day after the closing, and I was happy to hear he felt comfortable in communicating with the closing agent. We want to utilize technology to enhance our mortgage closing process without sacrificing any valuable components from the traditional experience. I think we were successful in that goal."
While DCU and Equity National Title had previously collaborated in the use of eWays for a mortgage in Florida, this was the first instance in which a remote notary was used to complete the closing. "Remote notarization is yet another welcome and modernizing enhancement to the closing process which puts the borrower first," noted O'Donnell. "We're proud to say that the use of this technology positions DCU and Equity National Title in a very small and elite group of lenders and service providers able to provide the best and most straightforward process for members. This remotely notarized e-closing represents the first of what we fully expect to be many to come in 2019 and beyond."
About Equity National Title:
Founded in 1989, Equity National Title is a leading national settlement service provider which delivers superior customer service and support to lenders, homeowners and Realtors. The firm leverages its 26 years of experience in title and settlement services to help guide lender and realty clients through the process from the very beginning, all the way until closing.  Headquartered in East Providence, Rhode Island, Equity National differentiates itself by having the products and processes in place to make sure things go smoothly for everyone at the closing table.  The company is one of the few settlement services firms in the nation to achieve the American Institute of Public Accountants' (AICPA) Service Organization Control 2 (SOC 2) Type II certification awarded for the highest standards of financial and data protection.
For additional information, please visit www.equitynational.com or contact 1.800.237.8489.
About DCU:
DCU is a not-for-profit financial cooperative serving over 800,000 members across all 50 states and by offering a full range of financial services to consumers and businesses. For additional information, visit www.dcu.org.
By: Equity National Title January 10, 2019 Uncategorized