5 Tips for Building a Motivated Team at Work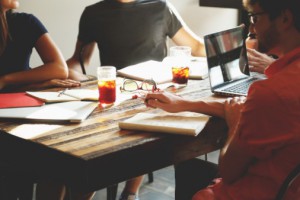 No matter what business you are in, there will be times at work when you feel like your energy and focus has been depleted. The motivation to keep your team going can sometimes feel like a job in itself. However, staying motivated can help your team reach its goals much more successfully. Here are 5 tips to help build motivation in your team at work.
Clarify and maintain roles- Knowing exactly what is expected of each individual member of a team can help everyone focus on how they fit into the master plan. This leads to the second tip…
Make sure everyone shares the common vision and goals- As long as your team knows exactly what direction they should be headed and they can all agree on the path to take, it will be much easier to keep everyone motivated and on track.
Give support- There is nothing more frustrating than feeling all alone when you are supposed to be part of a team. Make sure everyone on your team knows where to go for help and support.
Rewards- While you may be working towards a due date, there is nothing wrong with taking each day at a time and rewarding your team for a job well done when it is warranted.
Have fun!- Try using team building exercises. They do not have to be anything extravagant, rather something that everyone can participate in without feeling pressured. For example, an after work team sport can be fun. Or even meeting at happy hour to have some casual conversation with your team members can make for a much more positive experience at work.
Deciding to keep your team motivated is the first step to a successful team. Call us at Equity National if you need any more pointers on how to motivate your team at work. 800-237-8489.
By: Equity National June 29, 2015 Uncategorized