50 Words to Avoid in Email Marketing Campaigns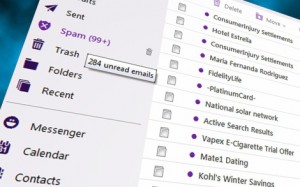 Most people agree that spam–unsolicited email sent in bulk–is a nuisance and can slow down productivity. According to spamlaw.com, spam makes up more than 45% of all emails sent.
Spam filters can cut down on the amount of junk messages that wind up in your inbox. However, professionals who follow the anti-spam laws by using permission-based email lists, often get their messages filtered out too.
So, how can you make sure that your email campaigns go to your prospects' inboxes and not their spam folders? Unfortunately, there is no sure fire way to do it. However, there are words you can avoid, particularly in the email subject line, which may help your email make it to more inboxes.
Take a look at this list of 50 spam trigger words and phrases. Keep in mind that spam filters often search the frequency that you use the words, not just the words alone. In other words, just because you use a word once in an email, doesn't mean your email will automatically be relegated to the spam folder.
Acceptance
Apply now
Apply Online
Avoid
Being a member
Call
Call free
Call now
Chance
Click here
Don't hesitate
Email marketing
Fantastic deal
Financial freedom
For instant access
For Only
Gift certificate
Giving away
Great offer
Guarantee
Increase sales
Incredible deal
Info you requested
Internet market
Leave
Lifetime
Limited time
Limited time offer
Marketing solutions
Mortgage Rates
New customers only
No catch
No investment
Now only
Obligation
Offer expires
Once in lifetime
One time
Online marketing
Only
Order now
Performance
Please read
Risk free
Sale
Special promotion
Take action now
Time limited
Urgent
Visit our website
At Equity National, we want to help our partners become even more successful. Be sure to give us a call at 800.237.8489 to find out how we can help you.
By: Equity National April 20, 2015 Uncategorized