8 Ways to Protect Financial Information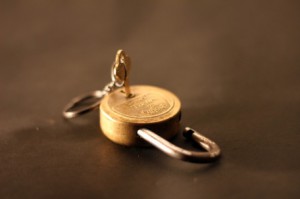 With so many security breaches making the news lately, it can be an extraordinary challenge to maintain a secure financial identity in today's world. Fortunately, there are strategies you can use to help keep your financial information safe. Be sure to share these tips with your clients to assist them with guarding their finances and identify. 
Protect all your PINs and passwords. Cover the key pad when entering numbers. Make sure your passwords are not saved on shared computers. Change PINs and passwords often to keep your accounts secure.
Always log out of accounts fully. Especially when using a shared computer or wireless network. It does not take much for another user to log back in once you have left.
Do not carry your social security card with you and do not offer the number to anyone without justification. Some agencies may need your social security number in order to get the information you need. However, it is not necessary in all occasions. Be sure you know where that information is going before giving it away.
Use reliable computer protection. Your computer should have a firewall and good online protection through a reputable anti-virus, anti-malware, and anti-theft software company.
Know the difference between http and https when using websites. The 's' at the end indicates the website is secure. If you are using a website for a financial transaction, be sure the URL starts with https, not http.
Do not click links or respond to emails unless you are certain they are from a reliable source. Unfortunately, personal information can be obtained through phishing scams that are activated by responding or clicking on links from an untrustworthy source.
Read your financial statements each month and question any suspicious activity. If you see something that does not match your records, call the financial institution immediately to report it.
Check your credit report each year. You can obtain a credit report for free every 12 months from AnnualCreditReport.com.
Contact Equity National with any questions you or your clients may have about protecting financial information at 800-237-8489. We are here to help.
By: Equity National March 23, 2015 Uncategorized