5 Low Cost Ways to Increase the Value of a Home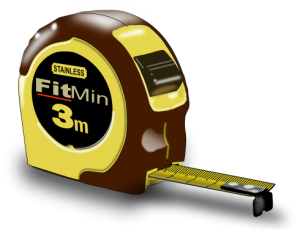 There are several ways to increase the value of a home before it goes on the market. Some of the easiest fixes are thankfully also the most inexpensive. When appropriate, offer these suggestions to your sellers before they decide to show their home for the first time.
Declutter and deep clean- Have your client remove any unnecessary furniture or décor that might make a space seem smaller than it actually is and clean everything. For items that are no longer wanted, yard sales can bring in a few extra dollars that could come in handy during a move. Also, eliminate any lingering odors in the house by using candles, opening windows or using odor eliminating sprays.
Paint interior walls and ceilings- There is nothing like a fresh coat of paint to rejuvenate a home and bring it up to date. Remove popcorn ceiling sections and paint with a bright color to modernize a home. Check with HGTV.com to see what colors are most desirable this year.
Add trim work- A boring room can be made to look much more interesting with the use of molding and trim. Adding a chair rail to a dining room area or incorporating crown molding into the living room could make a home look more appealing to the eye.
Spruce up the landscaping- Whether you do it yourself or hire a landscaper, the benefit of having a well-maintained landscape is worth the time and effort. Talk with employees at your local nursery or home improvement center to find simple landscaping ideas that will increase your home's curb appeal.
Check your square footage- Probably the most inexpensive (free, actually) way to increase your home's value is to check the square footage on your home's original blueprints. In some cases, the assessor's numbers may be less than those listed on the prints. Using the correct footage may warrant an increase in listing price.
At Equity National, we are committed to making the buying experience a win for your clients. Contact us today at 888-434-5500 to find out more about our low stress closings.
By: Equity National March 2, 2015 Uncategorized