7 ways to help take the stress out of your client's real estate closing
When you think of a real estate closing, stress-free is probably not the phrase you would use to describe it. No one knows better than mortgage and real estate professionals how wrong closings can go.
However, as we wrote about in an earlier blog post: Finding the Awesome, Equity National is on a mission to find the awesome in real estate closings. With this in mind, take a look at this checklist of reminders for your clients. Even if you think that they know what they are supposed to do, reminding them is an excellent idea. Moving is thought to be one of the most stressful life events, so it's easy for people to forget the obvious during this time.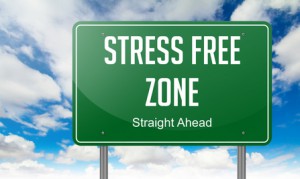 Encourage your clients to take the day off from work. Unexpected delays do happen and it's better for buyers not to have extra pressure (such as a work commitment) that day.
Make sure the clients have the loan documents before closing day. Advise your clients to read through the closing settlement statement right away. There will be less nervousness and confusion if the client has done this preparation.
Remind your clients a few days in advance to bring a certified or cashier's check to the closing and review the amount with them. Clear up any questions before closing day.
Tell your clients to double check that their driver's license is in their wallet before they leave the house to go to the closing. Have them check the week before if their license is current and if not, make sure to renew it before closing day.
Make sure your clients are fully aware that they should not take out any loans or open any new credit cards prior to the closing.
Just as your clients should not take out new loans before closing, make sure they know that they shouldn't use their credit cards during this time, especially for big ticket items. A new debt-to-income ratio can create serious problems at the closing.
Confirm the location and time of the closing with your clients.
At Equity National, we are focused on helping our partners create positive buying experiences for their clients. Give us a call at 800.237.8489 to find out how we can help you.
By: Equity National February 3, 2015 Uncategorized