Closings Professional FAQ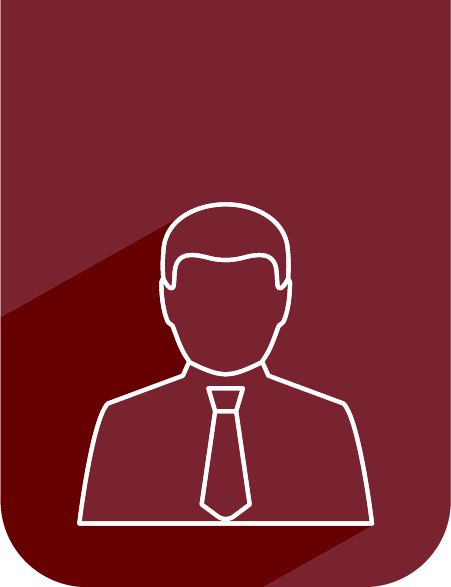 Why should I work with Equity National Title?
We are not a signing service.  Equity National Title made the strategic decision to build its own network of Closing Professionals.  We did this for several reasons.  First, we value people.  We know how important you are to the success of this transaction for both Equity National Title and our lender customers.  Second, we understand the pressures of executing a mobile closing and are committed to making it as easy as possible for our Closing Professionals to provide exceptional service.  We strive to be a best place to work…with.  Equity National Title appreciates innovation.  We are on the cutting edge of eClosings and digitizing the customer experience.  Finally, we just have a passion for doing closings right!
Who do I contact if I have questions? About the closing? About my payment?
This transaction's client team and their information are listed in the contact section of your app.  You can email them or call.  If you call directly from the app, the call will go straight to your team.  After hours, we have a dedicated person available for you and the closing.  Please call 1-401-572-4955 after hours.  We are here for you!
For questions related to payments or your working relationship with Equity National Title we have a dedicated Partner Relations Team for you.  Please contact us with any questions.  Partner Relations, partners@equitynational.com, 1-888-434-5500 X4382
How will I receive my payment?
If you chose to receive your funds by ACH, they will be credited to your bank account within 20 business days (two weeks) of the closing.  Check payments are also subject to the same timeline.
How can the borrower provide funds due at closing?
We can receive the cash in funds in two ways.  First is by check.  The Closing Disclosure will give you the entity name to whom the check should be payable. Equity National Title does business in all 50 states and uses partners in about 10 of those states for escrow functions.   Or, you can have the borrower make a check out to Equity National Title and Closing Services, Inc.  Just remember, any amount due over $1000 must be certified (bank check) to ensure we can disburse in a timely manner. 
Second option is to wire the funds.  For wire information, just contact the team, directly from the app on your phone.
How do I know status of my file?
Great question!  Your Equity mobile app will send you push notifications at all critical status points.  Hate notifications?  No problem, you can access your files' statuses at your convenience within the app.
How and when are the documents delivered to me?
We will email you a secure link to access the documents for the transaction.  We ask that you print those direct and confirm with the team that you have printed successfully prior to the closing. 
We do our best to get you documents as quickly as possible.  We know that is a critical element to the success of the closing and we respect your time as well.  In some cases, we are not able to provide the documents until the day of the closing and we will immediately communicate these issues to you and the borrower and facilitate any time changes that are necessary.
WHAT TO SAY IF THE BORROWER ASKS…
Question:  "Do you think this is a good interest rate?  Do you think this is a good deal?"
                     Answer: Unfortunately, I don't have privy to your financial information and I am not a licensed financial advisor, so I would be unqualified to answer that question.  What I can say is that I regularly close loans for this financial institution and Equity National Title and they have been great to work with.
Question:  "How do I get my money after this closes?"
                     Answer: 
         For refinance transactions:
                  If this is your primary residence, there is a three day waiting period before we can release any funds.  This is a federal guideline put into place for your protection.  Once the waiting period is over, you will receive your funds on the following business day.  One thing to note is that while we are restricted from disbursing your funds on a Saturday, Saturdays are included as one of the three days in your waiting period.
       For Purchases or Investment Properties:
               Equity National Title will disburse the monies from the transaction on the disbursement day (on the Closing Disclosure).  Or if you have the checks, please let them know the contingencies by which you can release said checks.
Question:   "How will I receive my funds?"
                    Answer:  If you chose to receive your funds by wire, they will be credited to your bank account the day of disbursement or the following morning, depending on the wire cut off time of your bank. To receive funds by wire, please provide a voided check to me from the appropriate account.  Otherwise, for checks, anything over $250 will be sent via FedEx and under $250 will be sent via USPS.
Question:   "I thought I was going to receive more money?"
                     Answer:  Take a few minutes to dig in and do some investigation.  Review the loan amount, terms and payoffs.  Are there any pre-payment penalties?  Perhaps they were behind in payments.  Also, check the taxes, there may have been delinquencies that would impact their cash out amount.  There could also be lien payments that the borrower was not expecting.  Or final escrow amounts could be higher than originally estimated.
When in doubt, contact us and we can help answer the question and/or connect the borrower with their loan officer.
Question:   "What happens to the checks for the debt payoffs like my mortgage or credit cards?"
                     Answer:  For mortgages, we will wire or overnight via FedEx the exact funds to pay off your mortgage, home equity line of credit and/or any other lien on your home, directly from Equity National Title, on the designated disbursement day.
Credit cards checks are made payable to the creditors listed on the Closing Disclosure settlement statement and mailed directly to you to submit with your latest bill.  This is the most effective and efficient way to pay these, since your credit card companies need the bill to process the payment correctly. 
If the payment amount is more than you currently owe, we strongly suggest that you still use the check provided to make the payment.  You will be able to get a refund from your credit card company.  We recommend this to save you recut check fees and time.  We would want our money quickly too if we were you! 
Question:   "If I am paying taxes now, when do I pay them next?"
                      Answer:  The Closing Disclosure accounts for the current period and any delinquencies.  Taxes are due next period.  If you are escrowing, the mortgage company will send the payment on your behalf.  If you have chosen not to escrow, you will be required to pay your taxes when you receive your next bill from your tax collector.
Question:   "What happens to my current escrows?"
                      Answer:  When your current mortgage company processes the final loan payoff and discharges that mortgage, they are required to refund you any monies in the escrow account, usually within thirty days.  Your former mortgage company should be able to answer any questions about that refund.  If you have trouble, you can contact Equity National Title and they will be more than happy to help get you the answers you need.
Question:   "Where can I obtain a copy of my appraisal?"
                      Answer:  Your loan officer should be able to give you a copy of your appraisal, if you haven't received one.  I will let the Equity National Team know that you would like this and they can get one for you from the lender.
Question:   "I am dissatisfied with my loan officer?"
                      Answer:  Be diplomatic—a Closing Professional should never choose sides and is certainly not there to make judgments.  Stay fair and removed from the situation, and let Equity National Title know of the complaint when you confirm the closing and we will put it through our Complaint Management Process.
Question:   "How should I sign the documents?"
                      Answer:  Please sign the documents as they are prepared to match the signature lines exactly.  If you have any discrepancies, you can add the variation on the ID affidavit.  If the borrower refused to do this, please give us a call to try to explain why this is important.
Question:   "Why is the interest rate different on the note and the 5th page of the CD?"
                      Answer:  The rate on the CD is the annual percentage rate.  This APR includes all costs that are associated with this loan and is provided so that you can shop around and understand the true interest rate paid over the life of the loan.
Question:   "Is there a prepay penalty?"
                      Answer:  Review the note, check for a prepayment rider to the mortgage and check the Closing Disclosure to find this information.
Question:   "What is included in my monthly payment?"
                     Answer:  Your monthly payment includes principle and interest, real estate taxes and homeowner's insurance, if escrowing, and Private Mortgage Insurance (PMI), if applicable.
Question:   "I told the loan officer that I did not want to escrow."
                      Answer:  Contact Equity National Title and we can contact the loan officer to get clarification. 
Question:   "My mortgage statement says I owe $X, why am I paying off $Y?"
                      Answer:  Your final payment amount includes your principle balance, interest through the date of the payoff, and any shortages associated with your account.  Interest on your mortgage is paid in arrears.  (Example:  April 1st payment covers interest from March 1st through March 31st)
Question:   "Where do I make my monthly payment?"
                      Answer:  I will provide you with a first payment letter in your copy package.  This includes a payment stub with the date, amount, and address you need to make your first mortgage payment.  Typically, mortgages are paid on the first of the month.  You can contact Equity National Title if you have any questions, and we will help you out!
Question:   "Why do I need to sign the limited POA?"
                       Answer:  The limited POA authorizes Equity National Title to correct any minor errors on the documents to facilitate a smooth loan closing.  This document does NOT authorize Equity National Title to make any material changes to the loan terms or dates.  It is utilized only to prevent us from having to bother you with simple corrections.  If you are uncomfortable, you do not need to sign this document.