Borrower FAQ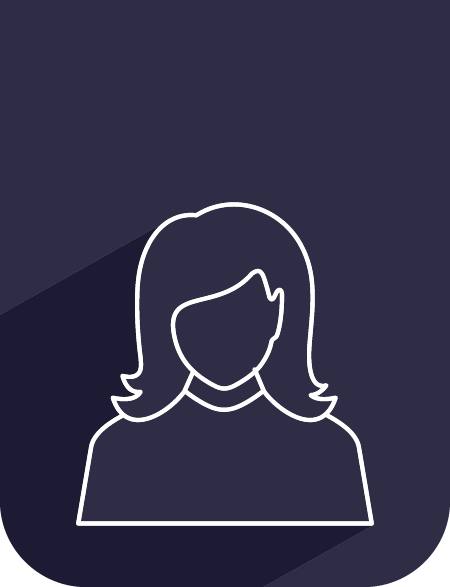 Who do I contact if I have questions?
You can always reach out to your loan officer with any questions you may have.  We at Equity are also here for you and have a team dedicated to your loan officer and your transaction.  Your team and their information are listed in the contact section of your app.  You can email them or call.  If you call directly from the app, the call will go straight to your team.  Talk to you soon!
When will I receive my funds?
For refinance transactions on a property where you reside full time, there is a three day waiting period before we can release any funds.  This is a federal guideline put into place for your protection.  Once the waiting period is over, you will receive your funds on the following business day.  One thing to note is that while we are restricted from disbursing your funds on a Saturday, however, Saturdays are included as one of the three days in your waiting period.
If this is a purchase (congrats!) or a refinance of an investment property (hopefully a beach or mountain home!), then you are not subject to the three day waiting period.  As soon as we can get authorization from your lender, we can send you your funds.
Also, your Closing Disclosure lists your Disbursement Day right on the first page!
How will I receive my funds?
If you chose to receive your funds by wire, they will be credited to your bank account the day of disbursement or the following morning, depending on the wire cut off time of your bank. To receive funds by wire, please provide a voided check to the Closing Professional you meet with at the closing. 
Otherwise,  anything over $250 will be sent via FedEx and under $250 will be sent via USPS.
Where can I close my purchase?
Equity National Title can close anywhere you would like.  Very often, closings are done in your Realtor or Attorney's office.  If that is not feasible, we are flexible and can close wherever is most convenient for all parties.  If you are located in an area where we have an office, we'd love to host your closing there!  We'll bring the docs and see you there!
In Texas, it is a state requirement that we close at a local attorney or title company's office. All of our closings professionals have relationships with offices to make scheduling the close a breeze.
Do I have to go to your office to close this refinance? Do I need to take time off from work?
Equity National Title closes your loan at the time and location that is the most convenient to you, whether it be your home, office, or a coffee shop, from 8 am to 8 pm Monday through Friday and 9 am to 3 pm on Saturday.
How do I provide my funds due at closing?
We can receive your funds in two ways.  First is by check.  The Closing Disclosure you received prior to the closing will give you the entity name to whom the check should be payable.  Or, you can make it out to Equity National Title and Closing Services, Inc.  Just remember, any amount due over $1000 must be certified (bank check) to ensure we can disburse in a timely manner. 
Second option is to wire the funds.  For wire information, just contact the team, directly from the app on your phone.
Can I wire?
Absolutely, we can accept wires!  In fact, that is usually the best way to securely transfer funds and ensure timely disbursement.  We take your information security seriously and would recommend that you give a call prior to wiring your funds to confirm you have the correct wire information.  We do the same when we wire your funds.  It's a best practice in our digital age.
How do I know status of my file?
Great question!  Your Equity mobile app will send you push notifications at all critical status points.  Hate notifications?  No problem, you can access your files' statuses at your convenience within the app. 
Who will be closing my loan?
Equity National Title has built a network of notaries and attorneys across the country.  Our network of Closing Professionals are screened, vetted, trained and measured to ensure you have an awesome closing experience.  As soon as we schedule your transaction, you can find the Closing Professional by clicking the Closing or Contacts icon.  We have confidence our Closing Professional Network will take good care of you and your transaction.
How do you pay my credit cards?
Credit cards checks are made payable to the creditors listed on the Closing Disclosure settlement statement and mailed directly to you to submit with your latest bill.  This is the most effective and efficient way to pay these, since your credit card companies need the bill to process the payment correctly. 
The only exception is in Texas. It is a state requirement that the title company, us, send the checks directly to the creditors. So, if you are closing on a property located there, we'll take care of that part for you. 
If the payment amount is more than you currently owe, we strongly suggest that you still use the check provided to make the payment.  You will be able to get a refund from your credit card company.  We recommend this to save you recut check fees and time.  We would want our money quickly too if we were you! 
How do you pay off my existing mortgage?
We will wire or overnight via FedEx the exact funds to pay off your mortgage, home equity line of credit and/or any other lien on your home, directly from Equity National Title, on the designated disbursement day.
How do I pay my new mortgage?
Enclosed in documents your Closing Professional provided you, you will find a letter with a payment stub with the date, amount, and address you need to make your first mortgage payment.  Typically, mortgages are paid on the first of the month.  Just contact us if you have any questions, and we will help you out!